Thiourea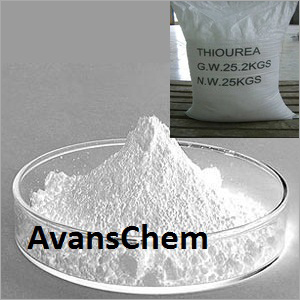 Thiourea
Price And Quantity
Bag/Bags

125.00 - 135.00 INR
Product Description
Being the foremost manufacturer, exporter and supplier in the domain, affianced in providing the finest grade Thiourea. It is precisely processed using the best quality chemical composition under the stern surveillance of dexterous professionals. Available in multitude of safe packaging options, this chemical is widely used for formulating photographic fixatives, toners and flame retardant resins. In addition, our clients can purchase this Thiourea at affordable prices within stipulated time frame.
Features:
Balanced formulation
High solubility
Accurate pH value
Non-hazardous in nature
Thiourea, also named thiocarbamide is an organic compound, which resembles urea but includes sulfur instead of oxygen; the molecular expression is CS(NH2)2, while that of urea is CO(NH2)2. Similar to urea, it can be preconditioned by causing a compound with the identical chemical mixture to receive rearrangement, as by heating ammonium thiocyanate (NH4SCN). A technique of formulation more normally utilized consists of the constituent of hydrogen sulfide to cyanamide. Thiourea displays numerous of the chemical properties of urea, but it has little commercial utilization. The small amount of thiourea used-up is utilized principally in photography as a mending agent, as an insecticide, as a textile-treating agent, in the fabrication of a thermosetting resin, and as opening material for certain dyes and medicates. It forms colorless crystals melting at 182° C (360° F) and is toxic, although the fatal dose is not well constituted.
Uses of Thiourea:
Used as a substitute for sodium hydrosulfite.

Utilized as flotation agent in gold mine.

Utilized as intermediate of thiazole and medicates subduing thyroid disease.

Applicative as an intermediate of pesticide

Employed in production of resin materials

Act as a coloring agent, bleaching agent, and antioxidant in textile industry.

Utilized in electroplating, photography etc.
Analytic methods of Thiourea
Some other industrial usages of thiourea include vulcanization accelerators and production of fire retardant organic compounds.
Used as a subsidiary agent in light-sensitive photocopy paper, diazo paper and almost all other sorts of copy paper, it is also utilized to tone silver-gelatine picturing prints.
The discovery of thiourea in workplace air can be carried out by surface assimilation on a glass fiber filter, C18 turned phase HPLC with water as the mobile phase, filter extraction with water in an ultrasonic bath, and UV detection at 245 nm. The detection range is 0.4 ?g thiourea/litre example solution; a recovery rating of 106 ±6% is given.
This technique can also be employed to the detection of thiourea in water. The spotting limit is 0.1 mg/litre water. Thiourea densities above 10 mg/litre have to be dilute before analysis; mixtures with much reduced concentrations of the chemical can be accumulated in a rotary evaporator.
Specification
| | |
| --- | --- |
| CAS Number | 62-56-6 |
| Formula: | CH4N2S |
| Melting point: | 182 °C |
| Molar mass: | 76.12 g/mol |
| Solubility in water: | 142 kg/m³ |
| Density: | 1.4 g/cm³ |
| Appearance: | white solid |
| assay | 99% |
| Melting Point | 170-176 °C(lit.) |